Smart PBX Overview
Use the Smart PBX app to manage your VoIP system.
Key Features
Call flows | Time-of-day routing | Unlimited extensions | Call history | Phone auto-provisioner | All standard call handling features | Conferencing | Directory | Feature codes | Voicemail boxes | Manage devices for all users |
Access Smart PBX
Log in to the PBX portal.
Select Smart PBX from the Your Apps page.
The dashboard gives you a current overview of the system, it displays general information such as the total number of users, devices, conference bridges, company directory, and so on.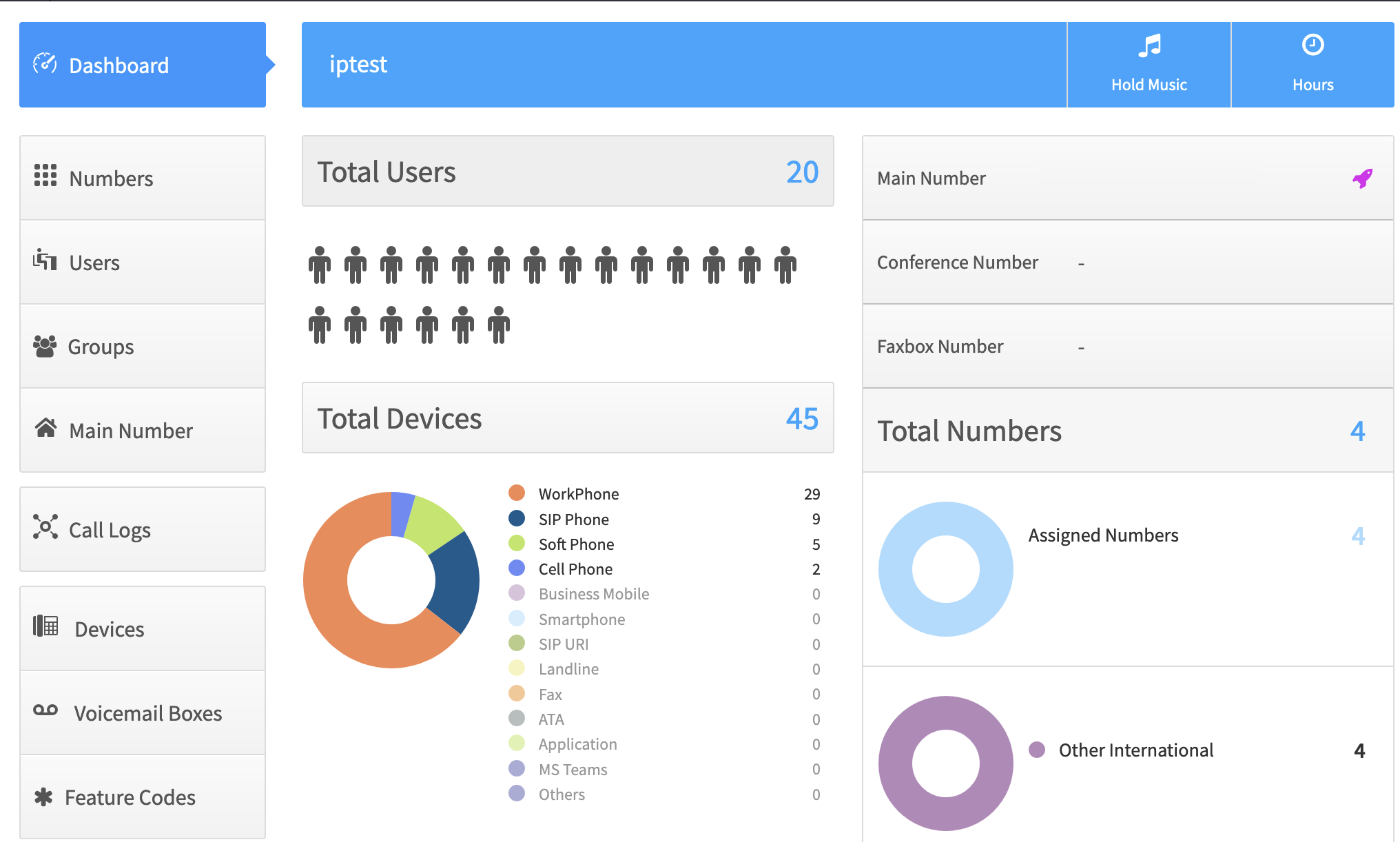 You can navigate from the main dashboard to configure the settings for PBX features by clicking on the headings or by using the left hand navigation. For more information about configuring each VoIP feature using Smart PBX see:
Where to find more information