Yealink - Troubleshooting
Some of the following issues might occur on your device. For more information, refer to Yealink Support.
Yealink Dect Phone not ringing
If the cordless phone does not ring:
Verify the following:

Battery is charged

DND feature is not enabled, see phone not ringing DND
Call forwarding or divert is not enabled
Ring volume is up

Phone did not lose the registration to the base due to lack of power or distance connectivity

To resolve, you can reboot the base station and reregister the handset to the base.
Phone not ringing (DND)
If the phone is not ringing when you are receiving a call, check if you have the DND feature enabled (Do Not Disturb). If you have this feature enabled the phone will not ring when you receive a call.

You can enable and disable this feature by pressing the DND button.
Flashing red light
The corner red light of your deskphone might be flashing for these reasons:
There is a message left in the voicemail box; call *97 to retrieve your voicemails.
You have a missed call on your desk phone; check the phone's history.
Device displays "no service"
If your screen shows "No service", it means that the device is not registered in the PBX portal.
You can check that by going to the portal Smart PBX app > Devices. If the device appears red it's not registered.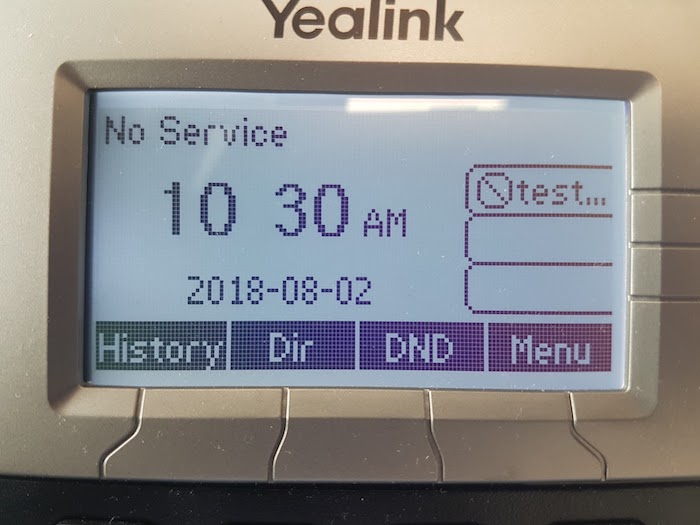 First, reboot the phone by unplugging and plugging again back the cable, leave the device for a couple of minute while is getting the communication.
If the reboot is not working, try to factory reset. If everything in your network is setup properly and the option 66 of the DHCP is configured, the phone should pick the configuration itself.