Yealink - Change Default DSS (Soft) Keys
For more information, refer to Yealink Support.
DSS = Direct Station Selection - you can modify which keys are displayed by default on your phone.
Soft keys are located under the screen of your phone, by default you can see History, Directory, DND and Menu. You can change those to different options.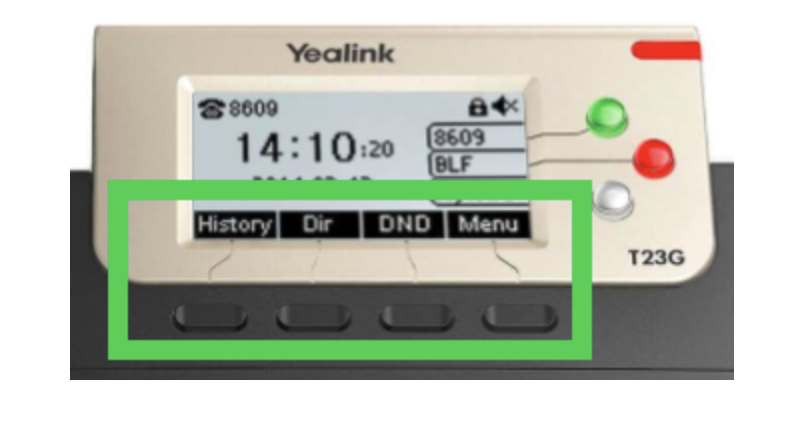 To modify DSS keys:
Enter the IP address of the phone into the web browser. (To get IP, press the OK button and look for IPv4).

Go to DSS Key > Programmable Key.

Reorganise the default DSS keys that are displayed on the bottom of your phone screen and also the functionality of the arrow keys as required.
To change softkeys position during a call
Go to the web interface.

Select Settings > Softkey Layout.

From the dropdown, verify that "Custom Softkey" is "Enabled".

Select the "Call States" - to allow you to modify during a call or when transferring a call.
Select the element that you want to move and press the up and the down arrow to manage the position.
Search keywords: History, Directory, DND