Voicemail
IP Telecom recommends adding voicemail boxes using the Smart PBX, see Adding a voicemail box. There are no additional settings in the Callflow app to manage voicemail boxes.
NOTE: If you want to add a voicemail box using the Callflow app, see Adding a voicemail box.
Adding voicemail to a callflow
Add a callflow, see Setting up an advanced callflow.
From the Basic actions, drag Voicemail across and place in on top of the callflow.
Select the voicemail box that you want to direct callers to leave a message into.
Save your changes.
Reset your voicemail PIN
To reset password of a specific voicemail box:
Go to Callflows > Voicemail.
Choose the voicemail box you want to reset the PIN for.
Under PIN number, you can see the current PIN or can change it to new one. IP Telecom recommends 0000 as default, then you can change it after you log in.
NOTE: From here, you can also change voicemail name, number, assign to another person, and voicemail messages.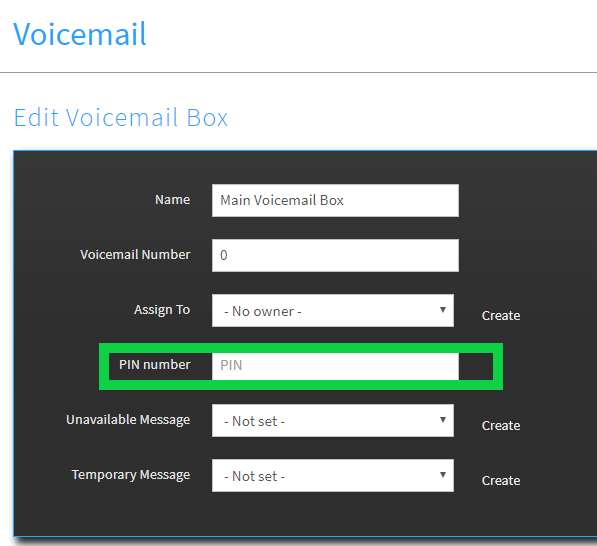 Where to find more information