Introduction to IPT Broadband
IP Telecom offers VDSL (very high-speed digital subscriber line) broadband internet connection. VDSL offers higher speeds and better connectivity than the more common ADSL access.
Currently, IP Telecom offers two types of VDSL access:
FTTH (Fibre to the home)
FTTC (Fibre to the cabinet)
Figure 1 outlines the broadband access for VDSL (FTTH and FTTC) versus ADSL.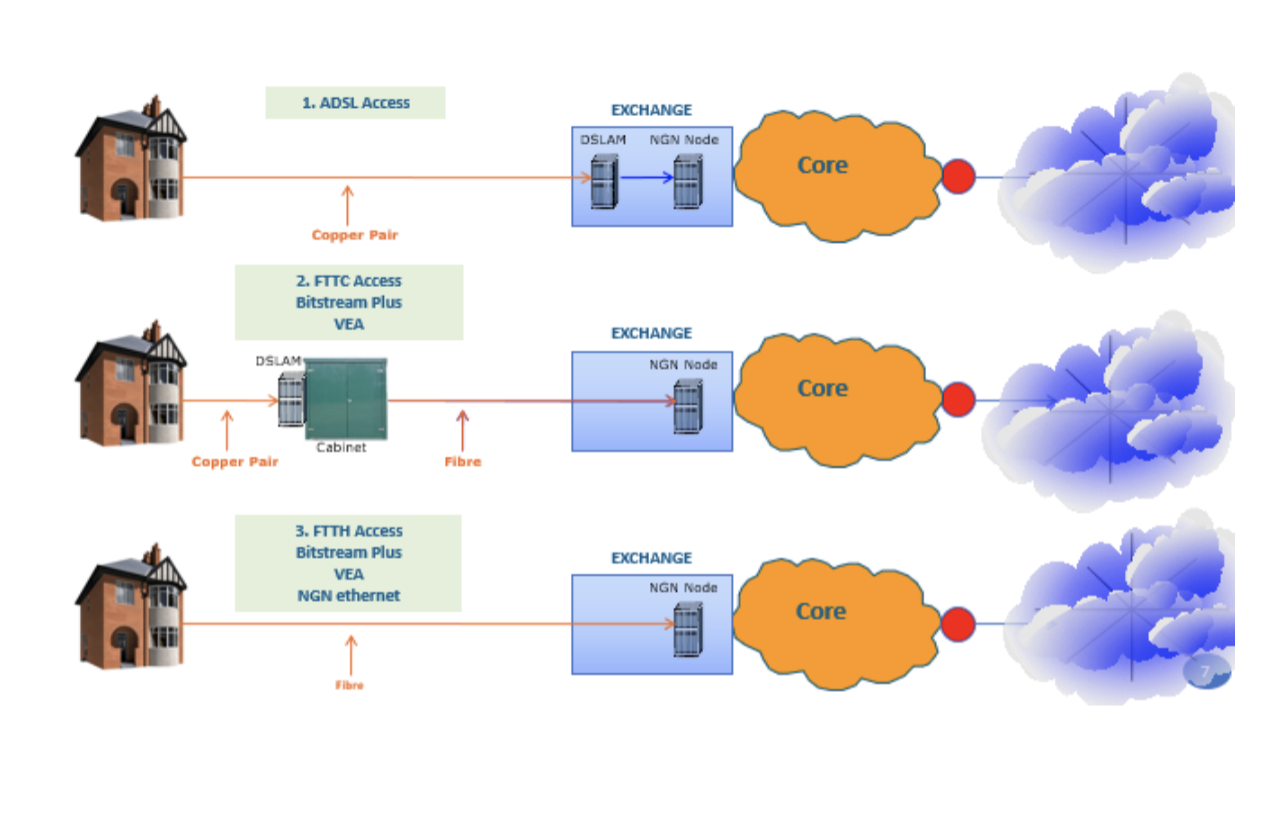 Info
IPT Broadband is dependent upon the last mile of the access side to the customer premises through open eir NGA network.
IPT Broadband infrastructure
Figure 2 shows the IP Telecom interconnectivity with the Next Generation Network (NGN) using wholesale ethernet interconnection link (WEIL).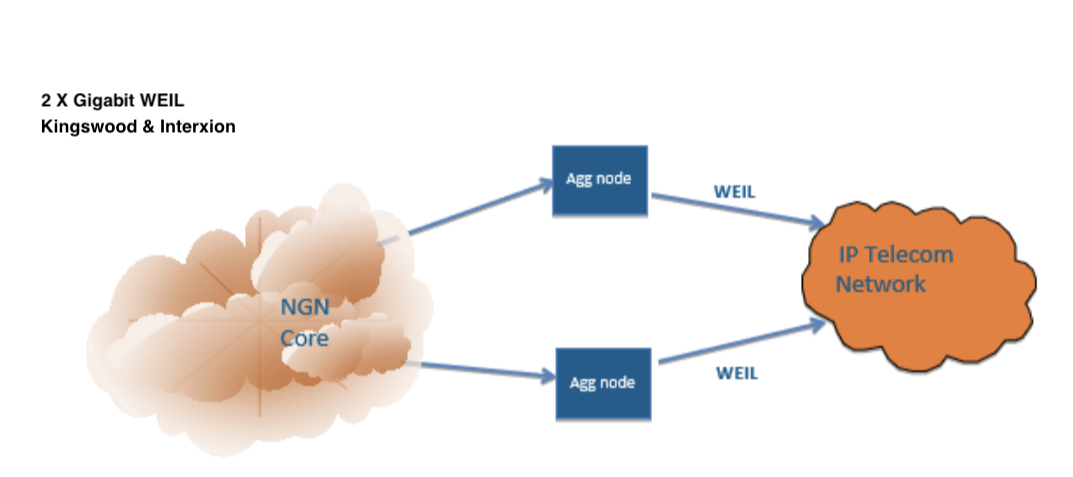 NGA rollout
Two variants of next generation access (NGA) broadband are available:
POTS-Based (PB)
Standalone (SA)
POTS-Based As background, POTS-based (plain old telephone service) is the same as SB-WLR (single billing-wholesale line rental). Orders are submitted and inventory is managed by telephone number. IP Telecom do not offer this variant of NGA.
Standalone
• The Standalone variant uses the same copper pair from the cabinet/ eVDSL DSLAM to the customer premises but there is no dial tone enabled. • A CRN (Customer Reference Number) is used instead of telephone number. The format is STD and telephone number i.e. 88xx-1234567
• 8881 = Standalone FTTC • 8882 = Standalone FTTH
Figure 3 shows the nationwide broadband rollout, for more information see fibrerollout.ie.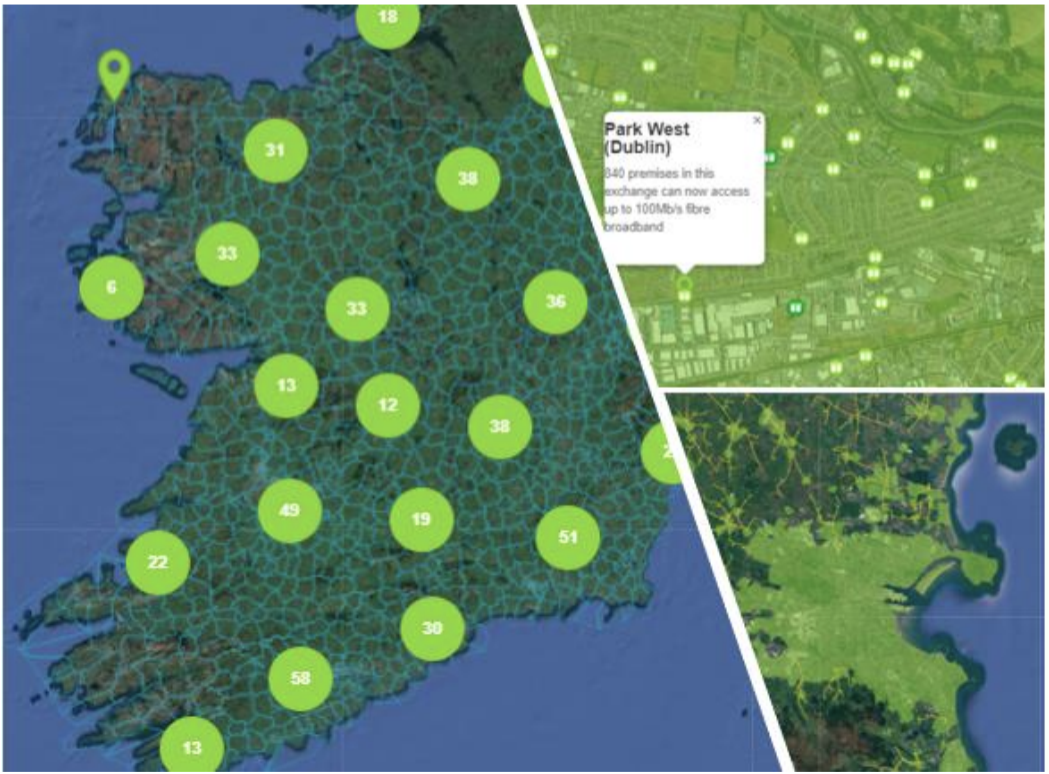 Figure 3
Info
IP Telecom offer the Standalone variant only.
VDSL speeds
| FTTC Rate Adaptive Profiles | FTTH Products |
| --- | --- |
| 100_20M* | 1000_100M |
| 90_20M | 300_50M |
| 80_20M | 150_30M |
| 70_20M | |
| 60_20M | |
| 50_20M | |
| 50_15M | |
| 40_10M | |
| 30_8M | |
| 25_7M | |
| 18_5M | |
| 15_3M | |
| 12_1M | |
| 7_1M | |
Request IPT Broadband
To request IP Telecom broadband service on your VoIP account, contact Support.